Get Help To Know What To Do For Getting Car Loan During Chapter 13 Bankruptcy
Obtaining approval for a car loan while in chapter 13 bankruptcy might seem to be a difficult proposition but the task may certainly not be impossible. But it could be little bit easier to get approved for an auto loan if your debts get discharged through chapter 13 bankruptcy filing process. Nevertheless, in either case, to improve chances of getting approved, you will need proper guidance.
We Are Here To Help You:
Re-Build Your Credit Score Faster
Chapter 13 Discharged Bankrupts
Choose The Right Option For Your Situation
Save Up To Buy Your New Car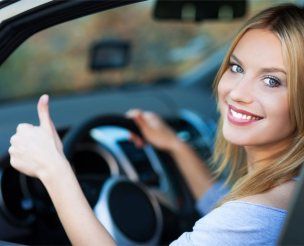 Understanding The Chapter 13 Car Loan Financing Process In A Nutshell
Find a reliable and reputable national online service provider that specializes in providing chapter 13 bankruptcy car loans like CarLoanLot.
Our experts will review your bankruptcy and credit status to help you figure out programs for which you may qualify for chapter 13 auto loans.
We make sure that you meet basic eligibility requirements stipulated by lenders and also assist you to locate a favourable lender for getting auto loan after chapter 13 discharge.
If you in an open chapter 13 bankruptcy process and thinking of applying for an auto loan, we will guide you in preparing essential paperwork for getting permission from "Trustee" appointed by bankruptcy court.
Unless we receive trustee's letter, no lender will approve your application, we can still keep your car on hold for 10 days' time.
On receipt of letter and verification of documents, you can expect to secure an approval although the task might take some time.
Financing A Car While In Chapter 13 Bankruptcy – Just Follow These 5 Simple Steps
You can get approved for auto financing while in chapter 13 bankruptcy by following the below mentioned simple and easy steps.
Consult an attorney
Talk to a qualified and experienced bankruptcy lawyer to get legal advice know how to proceed with the overall task.
Locate loan dealers
Search for lenders that can help you in getting a car loan during chapter 13 bankruptcy and the best way to ensure that is to seek specialist assistance available online.
Select right car type
Since you are already faced with financial crisis, it could be advisable to opt for a lowly priced vehicle with good mileage.
Prepare paperwork
For getting permission of bankruptcy court appointed "Trustee" correct and accurate paperwork has to be prepared and submitted.
Secure an approval
Attorney will prepare necessary documentation and send it to "Trustee". Only once approval is received, can you proceed to apply for chapter 13 bankruptcy car loan.

Getting Car Loan After Chapter 13 Bankruptcy – What You Must Know?
The entire procedure for obtaining auto loans while in chapter 13 is a complicated one as debtor is considering taking on additional debt burden in an already tense financial situation. To that effect, creditors' nod and written approval from chapter 13 "Trustee" is required. Only after meeting few requirements and receiving a go ahead, debtor can apply for car loan.
No need to get into the hassles of costly dealership car financing loans
Obtain a car loan with low down payment and negotiate sustainable deals
Lenders usually do not demand details about vehicle's make, model and type
An auto loan pre-qualification can help you to know your actual spending capacity
You can buy car very much like a cash buyer when you visit local dealerships for buying a good car