Improve Chances Of Obtaining A Car Loan After Chapter 7 Discharge
Looking to apply for an auto loan after chapter 7 bankruptcy? Well, we are there to help. Take advantage of our cost-free specialist services to enhance your chances of qualifying for a post chapter 7 bankruptcy car loans. If you can manage to get an approval, you can repair credit faster.
In a typical process of getting a car loan after chapter 7 bankruptcy, probable applicant must provide proof in the form of court order to lenders that he has been completely discharged for debts. Only then will any application be considered.
Nevertheless, if chapter 7 proceedings are going on (chapter 7 filings are open for a period ranging from 3 to 4 months), then borrower must first have meeting with his creditors in what is called a "341 Meeting". After receiving consent from credit lenders, he can apply for an auto loan under the following conditions:
The new loan will not qualify for discharge through the ongoing chapter 7 filing process.
If personal bankruptcy claim gets dismissed then borrower has to repay the newly acquired loan.
All listed debts must be null and void meaning thereby that DTI ratio is lower.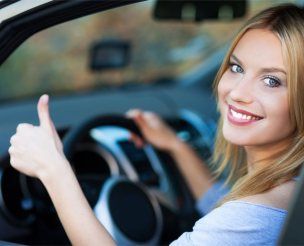 Why You Must Think Of Getting Chapter 7 Bankruptcy Auto Loans?
There could be varied reasons for which you may consider obtaining a car loan after chapter 7 debt discharge. Some of these are as follows:
Enables building credit faster
By securing car financing after chapter 7, you have the opportunity to build credit rating. The sooner you pay back the loan, the quicker will be the credit recovery process.
Secure reliable transportation
Majority of the bankruptcy car loan programs are specifically designed to help people solve their transportation problems. To that effect, you can select a used car with low mileage.
Affordable monthly payments
With a little bit of sustained effort to repair credit, it could be possible to obtain an auto loan after chapter 7 discharge with manageable as well as sustainable monthly instalments.
Down payments could be lower
If you work with specialized subprime car loan lenders online, you may not be required to pay large down payment as some of these loan dealers offer programs with low down payments.
3 Useful Tips To Obtain Car Loans After Chapter 7 Bankruptcy Revealed
To regain ownership of your vehicle, you can think of applying for an auto loans after chapter 7 discharge. However, the below mentioned vital aspects need to be considered.
Check state requirements
Every state has its own statute of limitations for people who have filed for bankruptcies and have developed negative credit scores. Find out what your state prescribes for debtors with past chapter 7 bankruptcy records.
Look for high risk lenders
With a bankruptcy filing record up your sleeve, securing an approval from banks or credit unions can be extremely difficult. Hence, your best bet is to work with some high risk loan dealers available online.
Offer additional collateral
To improve chances of getting auto financing after chapter 7 bankruptcy, you can provide additional collateral by way of pledging car title or by providing co-signer who has good credit reputation.

Redeeming A Chapter 7 Bankruptcy Car Loans While Proceedings Are On
In a chapter 7 process, debtor has the option to redeem auto loan if he is on the verge of losing his car. By doing so, he can settle existing loan dues by paying an amount that is equal to the vehicle's replacement value which is lower than outstanding balance.