Consult a Specialist to Stop Auto Repossession Instantly
It is possible to stop auto repossession or even get back a repossessed car by consulting a bankruptcy attorney. With free advice from a competent lawyer, you can effectively negotiate an amicable solution with your lender. We have qualified and experienced bankruptcy lawyers in our team of specialists to guide you.
How We Can Help Today:
Stop Car Repossession in Few Days
Refinance Repossession Car Loans
Adjusting your Payments based on Affordability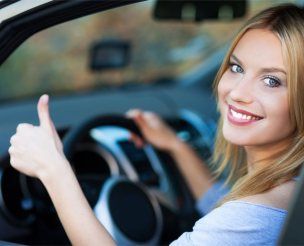 Learn How To Stop Repossession Of Your Car With Just 3 Simple Guidelines
To stop repossession of car, you may take the below mentioned aspects into consideration.
Talk to your lender
By talking to your auto loan lender, after missing few payments, you have a chance to prevent possible car repossession. Lenders want to keep business but they also intend to work with regularly paying customers.
Opt for a refinance
Request your present car loan lender to be considered for a refinance. Loan dealers may extend term of the loan to make car instalments affordable as well as easily sustainable.
Sell off the vehicle
You always have the option to sell of the car and repay all outstanding dues so that you don't have to worry about car payments in future. Besides, it can also prevent downslide of credit.
2 Basic Principles To Stop A Car Repossession That You Need To Be Aware Of
Constant communication
Taking preventive measures can be ideal for avoiding car repossession and the best way to ensure that is to maintain regular communication with your lender so that the car repossession action never actually takes place.
Always know your rights
Go through fine print of contract agreement that you had signed with your lender at the time of getting the loan. Refer to clauses that apply to missing car loan payments as that will help you to protect your rights.

Know How We Can Help You to Stop Car Being Repossessed By Lender
At CarLoanLot, our competent experts will teach you how to stop car repossession for preventing an ignominious situation from happening.
We can assist you to stop auto repossession even before the process has actually begun.
If your car has been already repossessed then our experts can still help you to get your car back from your lender.
We may also help you to explore chances of getting a low interest rate car refinance loan so that you can repay the current loan instantly and secure affordable monthly car payments for future.