Get Help with Repossession of Car to Save Your Vehicle
You may consider securing car repo help if you are faced with possible car repossession. There are ways to prevent your lender from repossessing your car; you only need to know them. We can help you in getting connected to local specialists who have the knowledge and experience to guide you in overcoming the crisis.CarLoanLot specializes in providing help with car repossession locally to borrowers who are faced with probability of their cars getting repossessed by their loan dealers.
We are here for you:
Auto Repossession Help
Easy and Secure Application Process
Simple Approval Criteria
Assistance with Repossessed Car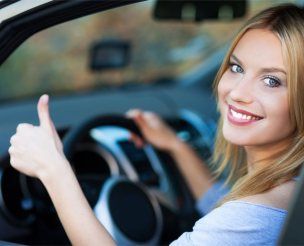 Some Car Repo Assistance That You May Find Useful
If lender already repossesses your vehicle, then the following situations are most likely.
Lender may sell car through public auction or private sale to recover car loan dues. But you may not be entitled to get any share in profits from such sale.
You can buy back the repossessed car by clearing off the loan dues completely along with storage fees, attorney's fees as well as all expenses incurred by lender during repossession.
Some states permit borrowers to get auto loans reinstated, check if your state allows that. If yes, then you can repay all missed car payments and become current on loan.
As per law, lender cannot possess or sell any belongings, which might have existed in the car at the time of repossession; those things will be returned to the borrower.
Secure Local Car Repo Help for Exploring Various Options to Keep Your Car
By securing help with repossession of car, you will understand your options much better. But you can embark upon the process yourself by taking the below mentioned aspects into consideration.
Communicate with lender After you have missed couple of payments, it could be better if you contact your lender's representative and explain your current financial situation. This way you have the chance to work out an amicable solution.
Think of refinancing the carOne way to avoid vehicle repossession is to think of refinancing your car to a low sustainable interest rate. This will help you to get rid of the current loan.
Consider some other options Lenders can grant loan modifications or deferment of payments if you request them. Determine if you have any chances getting existing loan terms modified or car payments deferred with lender.

Make an Informed Decision with Car Repossession Help
It is perfectly possible to stop car repossession but the important thing is that you need to follow a proper and sustained approach as under:
When considering refinancing, make sure that you do a detailed research for each proposal, as it will invariably help you in making an informed decision on your new loan finance.
Look for lenders that are willing to work with your type of credit score and income. You will have better chances of getting back on your feet and avoid repossession.
Contact your existing auto loan lender to find out if something can be done about the missed car payments. Usually, loan dealers agree to help borrowers under such trying circumstances.
You may also explore the option of obtaining a low interest rate guaranteed auto loan by using your savings as down payment to get rid of the current expensive loan.
If your vehicle has been repossessed, pull out your savings and pay back all missed car instalments along with charges like interests and storage fees to become current on loan.
Sell the car and sue the proceeds of the sale for clearing loan dues but make sure you get no objection certificate. You can enjoy peace of mind after that.