Get Specialist Advice To Avoid Car Repossession
If you want to avoid repossession of car then specialist help is available online to make your task easier and stress-free. Handling car repossession process could be a complex procedure if you attempt to deal with the situation on your own. But with an expert's guidance, things will be much simple. CarLoanLot can assist you to get over with your problem.
Options to Avoid Car Repossession
Reinstate Your Loan
Redeem Your Car
Negotiate With Your Creditor
Refinance Your Car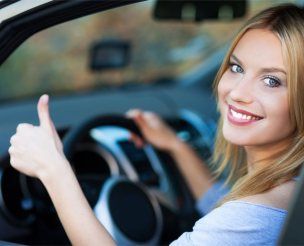 5 Different Ways To Avoid Car Repossession Explained In A Nutshell
It may be possible to prevent car repossession through various different ways. Here is some vital information pertaining to the same which you might find useful to save your car.
Shop for car loan
Prior to visiting car dealership for buying a car, it could be much better if you shop for an auto loan first. Most of the people normally, follow the reverse process and as a result, find themselves in financial troubles.
Formulate budget
Budget is a key element in the entire car financing process. If you are not aware how much you can spend on your car payments every month, you are most likely to face a car repossession situation down the line.
Defer car payments
In case, you have already got a car financed and missed few payments then you must contact your lender and request for deferment of those instalments. Usually, lenders co-operate with borrowers if they get an idea of their financial circumstances.
Refinance your car
If you are finding the existing monthly car payments unaffordable then you always have the chance to get your car refinanced to a lower rate. Such a proposition will enable you to get rid of an expensive loan and keep vehicle.
Enter forbearance
When faced with the probability of a car loan default, you will have limited options. And after your lender has sent you a notice for repossessing your car, things can be difficult. As a last option, you can request forbearance.
Learn How To Prevent Auto Repossession By Following 3 Simple Guidelines
You can learn how to prevent your car from being repossessed in the following manner.
Analyze your financial situation
Get details of the exact status of your loan in terms of unpaid loan balance, interests and duration by contacting lender. Check if there are late fees for missed payments. Review your budget and see if you have any savings.
Explore various available options
You may many alternatives to deal with the situation-getting the loan reinstated, refinancing, requesting for forbearance or selling the car. Determine the right course of action for your specific situation.
File for bankruptcy to save your car
When all other options have failed & your financial situation has worsened, you can think of filing for bankruptcy although such a proposition is not a desirable option. Consult a specialist to see what is right for you.

Know How To Avoid Car Repossession When You Have Missed Few Payments
You may wonder how to prevent car repossession but to simplify your task, you may consider the below mentioned aspects.
Contact your lender
Before lender takes any action to repossess your car, it could be advisable to contact lender without wasting any time. Things can be worked out.
Sell car and pay dues
Use Kelly Blue Book or NADA guide to find out current market price of the car and sell it off to clear off the debt.
Start saving money
You can cut down on unnecessary household expenses to save more money every month so that you can pay back monthly car instalments with relative ease to your loan dealer.